What's Going on this Month:
Click
here
to see the calendar.
---
The Heating Assistance Program is now Available
Let Us Help You Stay Warm
Applications can be found at the village office or you can download an application on the web at
www.heatinghelp.alaska.gov
or contact Division of Public Assistance Heating Assistance Program, 400 Willoughby, Suite 301 Juneau, Alaska 99801-1700
1-800-470-3058
---
Chignik Lagoon Village Council has been awarded a prestigious grant
from the Institute of Museum and Library Services!



Thanks to a grant from the federal Institute of Museum and Library Services (IMLS), Chignik Lagoon School Library will employee a library aide to organize, manage and provide the resources needed to fulfill the needs of the students as well as the community. The grant will also enhance the library services by replacing the old card catalog system with an automated system making the village library a more valuable tool for anyone doing research.
---
"Tribal Libraries play a vital role in ensuring the educational and cultural preservation of their communities. This funding helps American Indian and Alaska Native libraries to maintain and expand their core services."
- Susan Hildreth, Director of the Institute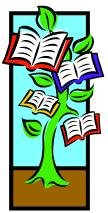 The Institute of Museum and Library Services is the primary source of federal support for the nation's 123,000 libraries and 17,500 museums. The Institute's mission is to create strong libraries and museums that connect people to information and ideas. The Institute works at the national level and in coordination with state and local organizations to sustain heritage, culture, and knowledge; enhance learning and innovation; and support professional development. To learn more about the Institute, please visit
www.imls.gov
.
---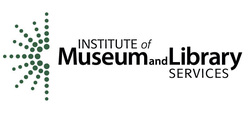 ---
​Chignik Lagoon School can earn a donation every time you search the internet and shop online!
​Search the web with Yahoo-powered
GoodSearch.com
and they'll donate about a penny to your cause each time you search!! Shop at more than 1,300
GoodShop.com
merchants including
Amazon
,
eBay
, Best Buy, Toys R Us, and others, and a percentage of each purchase will go to your cause!
---
Home Energy Rebate Program

Thinking of doing any energy-related upgrades to your house? Check out the state's
rebate program
.
---