Energy Saving Information
Due to the rising costs of diesel fuel there is a need for the Village of Chignik Lagoon to take a closer look at alternative energy and conservation tactics to reduce the cost of energy. Below is a list of various conservation and efficiency tactics as well as links to other possible energy alternative solutions for the Chignik Lagoon area.
---
---

Check out Alaska Energy Authority's new website,
http://akenergyefficiency.org/
. The website is designed to share information, classes, and various programs promoting energy efficiency at home, at work, or at school. It also has information for educators. The site is still in progress so continue to check in on it from time to time.
---
---
Home Energy Rebate Program

The Home Energy Rebate Program for existing homes will rebate up to $10,000 to a homeowner, who improves the energy efficiency of his or her home. A qualified homeowner must improve the energy efficiency of the home at least 1 step using the energy rating system described in the guidelines page.
---
Can't afford the upfront costs to improve energy efficiency in your home?
---
Buying A New Appliance?

Find Rebates on various household items at Energy Star Rebate Locator To encourage customers to buy energy efficient products, ENERGY STAR partners occasionally sponsor special offers, such as sales tax exemptions or credits, or rebates on qualified products. Partners also occasionally sponsor recycling incentives for the proper disposal of old products

---
---
Bristol Bay Housing Authority Weatherization Program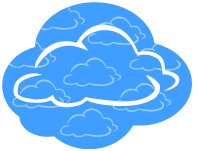 ---
NAHASDA Services/Home Repair
Native American Housing Assistance and Self Determination Act (NAHASDA) offers assistance for home repair
Must be Alaska Native or American Indian
Meet family income requirements
Please fill out the application
and turn it into Chignik Lagoon Village Office
---
---
Loans & Grants

Additional Grant Programs

Energy Plans